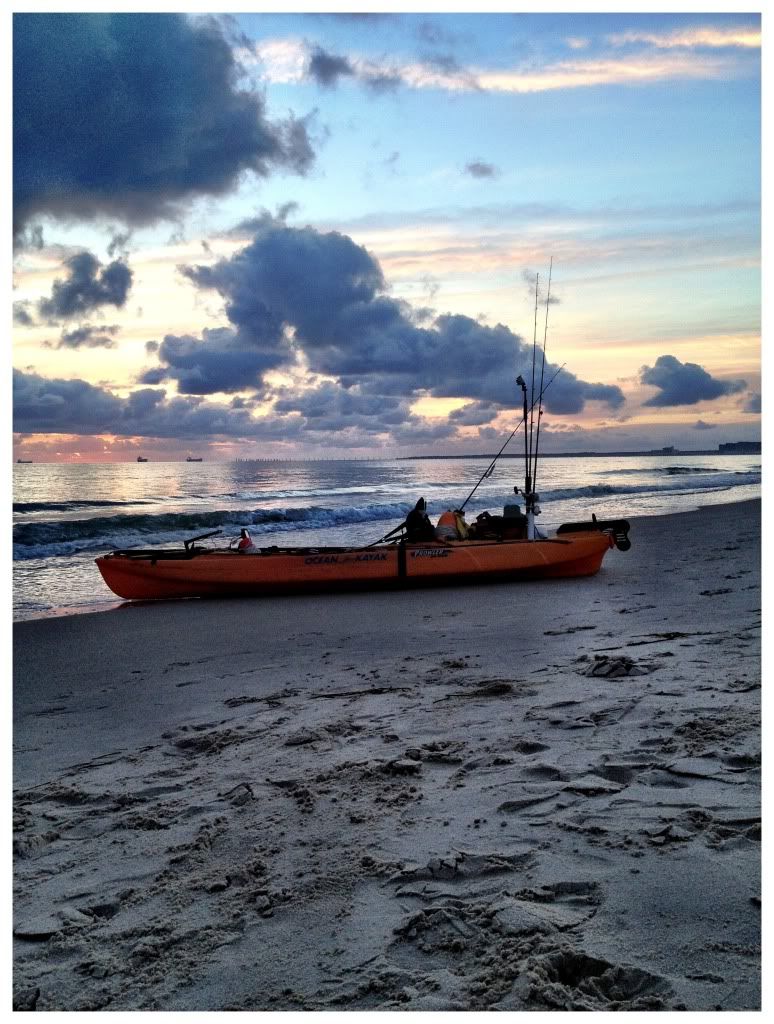 As I awake from a dreary half awakened sleep,due to the anticipation of catching GIANT sheepshead at the CBBT I jumped up , crab a cup of joe ,and headed to the tackle shop,only to find they were slap out of fiddlers. :-( I did manage to buy some frozen ones there, even though they are less than favorable,I made due. I arrived at the launch before sunrise to what looked like it was gonna be a Beaut of a day.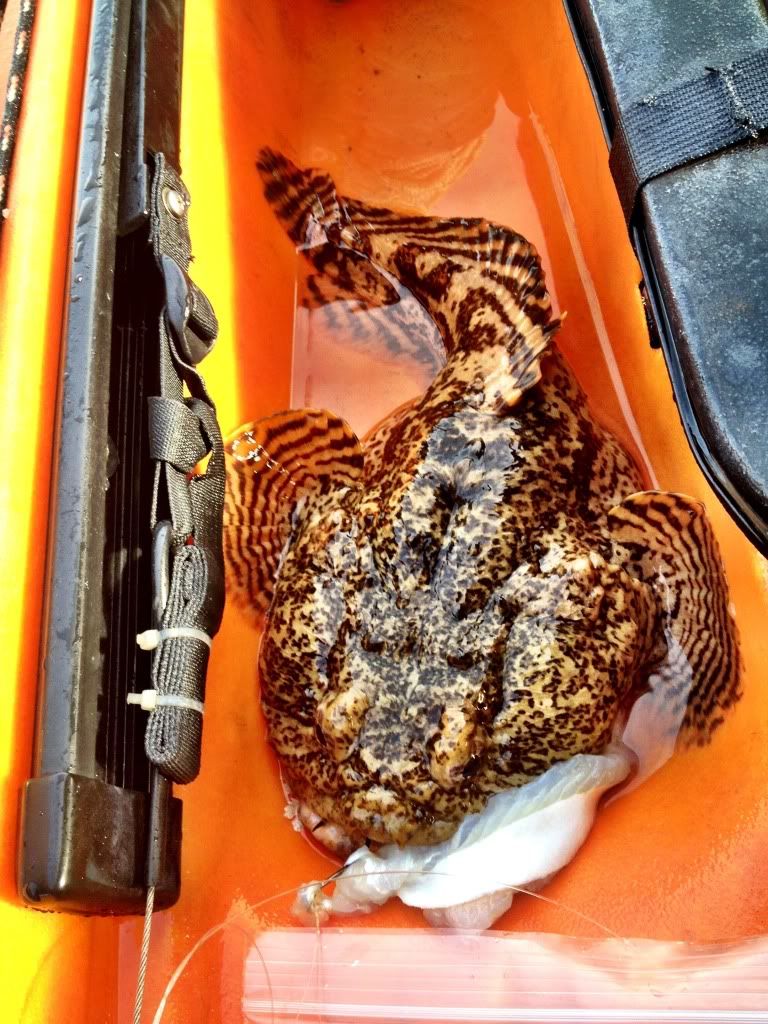 I worked many pilings, at various depths and only managed critters for the most part. At one point I got a little excited yelling" Hell Yeah'' I finally got me a nice one, after doing the piling shuffle, up out of the water came a BIG OLE UGLY TOAD...... Bummer. The rest of the day I managed lots of sea bass, pig fish, and toads.Although I didn't get any Giant fish, I enjoyed The scenery and running into fellow yakkers on the water, nice to meet you Chuck Wrenn .
The following day I decided to head over to the HRBT, and try my luck for the flounder, and whatever else would bite. I arrived at the tunnel span about 7am to find good moving clear water. I thought these might would be good conditions,and on my second cast I snagged a 16 in. flounder. SAWEET!! I continued to work the piles with only a speck to show, so I made a move and immediately found myself bailing reds, even though they were on the small side, they were still fun. I ended my day catching a few decent Flounder and a crazy looking Ribbon fish as well,All in all a great day on the water.